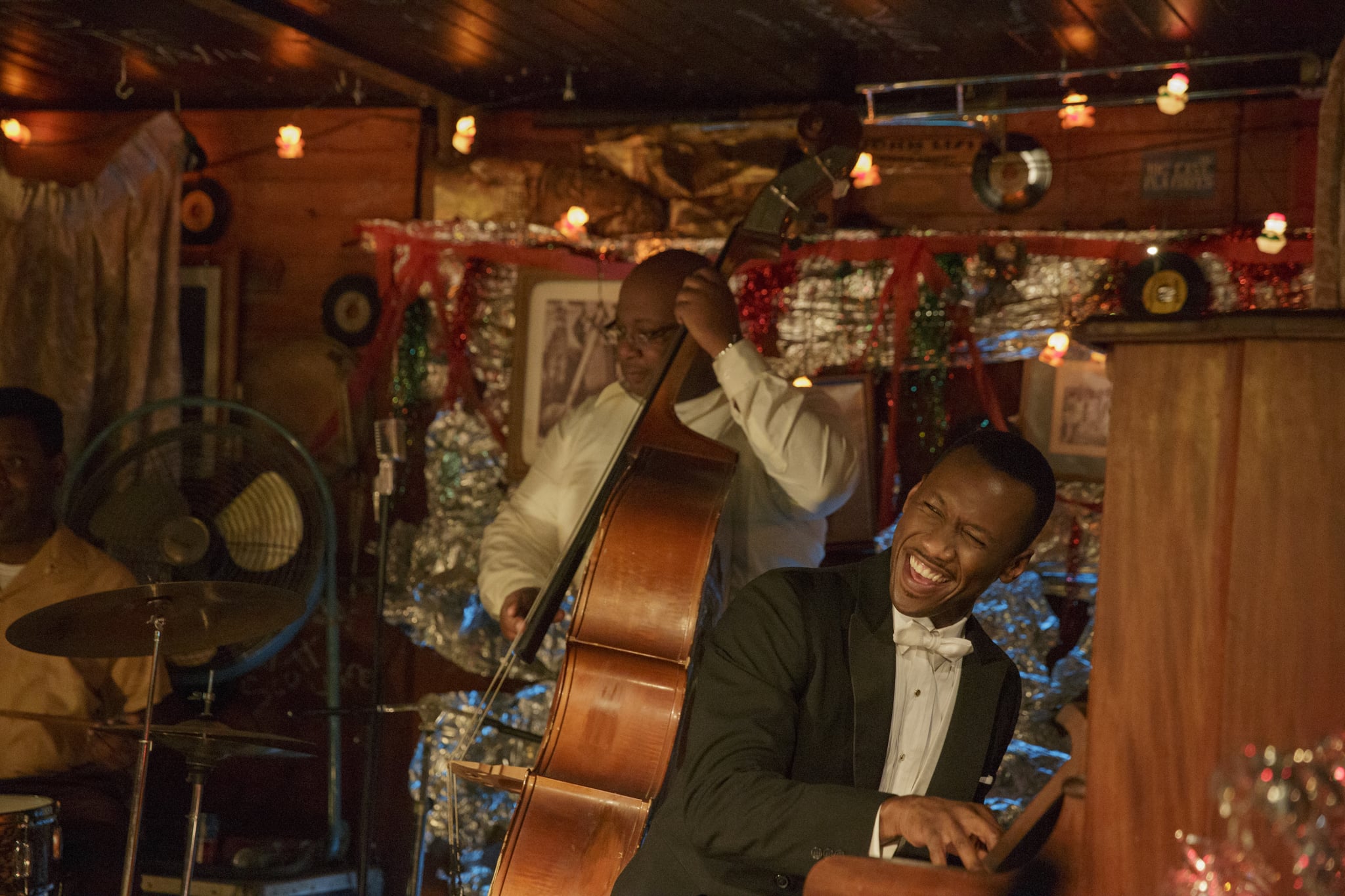 In the segregation-era film Green Book, Academy Award winner Mahershala Ali   stars as Dr. Don Shirley, a real-life world-class black pianist. In several scenes, with the grace that Ali always seems to exude no matter who he's portraying, his fingers fly across his piano keys in a way that look so masterful you can't help but wonder, "Is that really him playing the piano?" The question is a credit to Ali's acting, since no, he isn't the one pulling those notes from that Steinway piano. When we're not lost in the fierce concentration on Ali's face during those performance scenes, it's actually the fingers of film composer Kris Bowers that we're riveted by.
Green Book follows Ali's Dr. Shirley on a a concert tour that extends from New York to the Deep South, with Bronx-born Tony Lip (Viggo Mortensen) as his chauffeur and bodyguard. The two abide by the "Green Book," which serves as a guide for African-Americans to what establishments are safe to visit, as they navigate the long road trip together. While Ali's depiction of Shirley's piano-playing is virtually perfect — seriously, it's hard to believe he isn't a virtuoso himself — Bowers revealed all the work that actually went into capturing the pianist's style.
This movie is excellent depiction of the segregated south that most teens through millennials have not really seen.  Yet it leads us on a great adventure of two different yet somewhat similar men. Adults should take their children, grand children.  It is an excellent movie for the Holidays and the whole family!
(Article by MEKISHANA PIERRE on popsugar.com)